It was whilst cocooned up in bed, surrounded by tissue boxes
with a hot mug of tea and biscuits (although my skin will get revenge ASAP), wrapped up in my dressing gown and with my fluffiest socks on that I came up with this post idea. I am currently cold-ridden. I blame my friends. For the past week we've all been sniffling through lunchtimes and predicting who will 'catch' it next. Normally, I would be incredibly pleased to 'catch' something; catching a ball in netball, or any sport for that matter, is a very rare achievement for me. However, when it comes to illness that is not the case, so it turned out to be just my luck when I caught the dreaded cold. Ugh.
I've always been told to make the best out a bad situation. I consider this a good time to put this little piece of advice into action. Yes, I may be down trodden and surrounded by soppy feeling-sorry-for-yourself rom-coms, snotty tissues and a big pile of biscuits but I am going to make use of this time and write up a post guiding you how to overcome your sniffly woes with a few beauty tips and tricks to make your snotty nose feel incredibly less inconvenient (sorry, that was a mouthful) If you're in the same position as me, then brilliant! And if you are currently minus the cold, just you wait...well, look on the bright side...I'll sure make sure you're prepared! Because, come on - we're girls, we can multi-task - even with the cold of a devil we can still look tip top! And *Hopefully* no-one will know you'd rather be laying in bed...
So I'm not saying you need to apply a full face of make up to feel good. To be honest, when you're ill you probably couldn't give two toffees as to what you look like. I am the same, but getting well is not all down to your antibodies in my opinion..no, if you feel good mentally, you should feel better physically, right? Remember that old saying? 'If you feel good, you look good!'
There is no denying it, when a cold descends upon us, our noses become comparable to Rudolph's, our eyes puffy, and our lips dry and flaky. Its any girls' worst nightmare. It's truly a wonder how a tincy wincy bit of bacteria causes such havoc on our bodies!
First of all, lets name the elephant in the room. We all know it, but often igore it - you need to drink plenty of water!! I'm not talking a sip here and there. Oh no. Drink a pint of ice cold water every hour. Not only does this flush out your system and the little nasties occupying it, but it speeds up your metabolism and helps your skin too. You can still drink as much tea and milkshake as you like but DO NOT forget the water.
Not only do you need to keep hydrated inside - you need to go into SWAT-team style action mode on your skin. This is the time to slather on an intense facial moisturiser at every possible moment, or its a definite that you'll wake up with skin as dry and flaky as an athletes foot, and I wouldn't wish that upon anyone.
You'll protect your skin against all that nose-blowing friction, too and in the process hopefully eliminate the chances of achieving the red-nosed-Rudolph look.
You need to apply concealer like its life or death! To save you from looking like ill Rudolph, Use a yellow under-toned concealer to combat any redness and hide those pesky ill-tell-tale signs-no body will know that you would rather be curled up in bed!
When you're suffering from the sniffles, your lips make it their ultimate goal to become chapped and sore. Rub away any dry flakes with a warm face cloth or smooth over gently with your toothbrush and then apply a hell of a lot of Vaseline and you should be good to go!
Puffy eyes are guaranteed when a sniffy nose is present. However, a super fast and easy remedy to get rid of these quick is to t
ake two cold, wet teabags and place them over your eyes while you lie down for 15 minutes. The result? De-puffed peepers. Another idea is to pop your eye cream in the fridge for 5 minutes to cool it down to refresh those puffy, tired eyes! Nobody will know that you've been up half the night blowing your nose!
Last of all, have a good old pamper. Looking at how to have a perfect pamper evening? Read my post on it here
So whilst I'm sat here feeling sorry for myself and attempting to put these tips into action, how have you been doing? Are you suffering from the annual winter sniffles like I am?
Have a Lovely weekend everybody!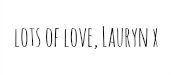 *disclaimer* image via wee.weheartit.com