Sometimes nothing is better than immersing yourself in a cheesy yet addictive chick-flick book. It gives you a break from deep psychological books that leave your head reeling with strings of words and commas and full stops for days after turning the final page and leave you full of insightful, confusing and unanswerable questions. As much as I love this, I tend to get too far emotionally invested in fictional characters and therefore sometimes I need a less demanding book to read in order to give myself a bit of a break.
Thus, last week after a long day of school, I snuggled down in bed with some biscuits, a big mug of tea and 'The Devil Wears Prada' by Lauren Weisberger. A little decadent? Perhaps so, yet it really was worth it.
Oh and before I start, I have a little 'gossip' for you all...Miranda Priestly, the "Devil" is supposedly based upon the infamous American Vogue's ed-in-chief Anna Wintour, as Weisberger was in fact one of her assistants. So whether this book is truly fictional or a subtle revenge plot remains unknown.
So to summarise the book:
As they say; 'Do not judge a book by its cover'. That is certainly the case here. At first glance, this book is your stereotypical, money induced, cheesy American 'rubbish'. Think again. Surprisingly, this book gave an insight into the so called 'perfect' world of high flying New York careers. Surely "its a job a million girls would die for". Right? Maybe not. From the point of a down to earth and thoroughly character in the midst of the fashion industry we get a truthful and rather shocking glimpse into the shallow world of 'top' fashion. The never ending mission of healthy females pressured by the industry to become skeletally thin in order to 'fit in', the ever growing materialistic nature of individuals and the pressure to be 'perfect' are all too common. Other issues are also tacked; smoking, drugs and drink, violence and sex. As people, we often have unrealistic expectations of what is must be like to have a high flying career and that enables you to 'mix with the stars'. We are often very naive of the 'behind the scenes' stuff - or we are too oblivious to realise that there are always lows in the best situations.
Yes, this book is rather cliché
and unrealistic at times. However, Weisberger's writing style is raw, witty and she voices every girls emotions at one point or another. I preferred the book to the film (no surprise there) as I found the book to convey some more important messages and tackle more realistic everyday problems than the film does. Nonetheless, the film is great and if you haven't already; go and watch it!
For what I thought would be a light hearted and easy going read, this book proved to have many messages that were conveyed to the reader throughout. I was pleasantly surprised by the messages this book provided as its not everyday you come across such a book. This like many other books shows people around the world that life 'at the top' isn't really all its cracked up to be and sometimes, what we have is so much better.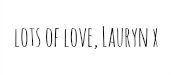 Twitter
Bloglovin'
P.S I have already
bought the sequel, 'Revenge Wears Prada: The Devil Returns' and am halfway through reading it (its just as good!!)