As you know, I'm always going on about skincare. Because lets face it-your skin is your largest organ and we often neglect it. Whether that be sleeping in our make up every so often (A big no no), using so many products we literally strip our face of goodness, or simply forgetting to moisturise-we've all had those skincare faux-pas.
As of yet, I have I not found my perfect skincare routine and thus I am constantly of the hunt for my 'matches made in heaven' (cringe). Previously, I was using the Vitamins & Extracts wash mask 2-in-1 wash and mask but as much as I liked it, I don't think it was for me. I would love to try out the more expensive cleansers but for the time being I think some drugstore products do just as good a job as some that cost you an arm and a leg!
Its not often that I walk into a shop and buy a product without reading millions of reviews first, but with the Garnier Pure Active Anti-Blackhead Deep Pore Wash I took that risk! What attracted me to this wash is the colour of the tube. I love the colour turquoise and it just gives off such a fresh clean appearance. Plus any product with the word 'anti-blackhead' written on it draws me to it like a huge magnet.
I've been using this wash for 2 weeks now so I think its fair to say I can give it an honest review. I would rate this product 7/10. Its not bad, but its not 'Oh my god I can never ever use another face wash again' kind of good. Yes, it does the job but the 'wow factor' wasn't there for me.
First off, the smell. This face wash smells really fresh, which fits with the design and well, who doesn't want a face wash that smells fresh? (I don't aspire for the rotten-egg smelling face if I'm honest). I'm not one to describe smells well, but I'm pretty sure this smells vaguely like cucumber? My judgement may be poor, but if you detest the smell of cucumber then this face wash is not for you. I haven't quite decided whether I love or hate this smell -once again its the Marmite dilemma.
The product itself is nice on the skin as once mixed with water it gains a creamy consistency. It has little blue micro beads in it which gently exfoliate and brighten up your skin, not forgetting making it as soft as a babies bottom!
The product isn't too harsh on the skin but it does feel quite revitalised after use. As a teen my skin is spotty near enough 24/7 and therefore I had high hopes of this product helping to keep my pesky skin issues at bay. Alas, there has been no improvement to my skin since using this product, which is a huge disappointment. I hoped that due to having a small amount of Sacilyc acid (known to be a superhero at fighting spots) this product would reduce the number of spots that have decided to take up residence on my face.
Other than that, this product is a good daily face wash if you just want something to freshen and brighten up your skin, but not if you're after a spot-killing superhero!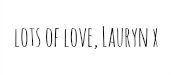 Twitter
Bloglovin'