Spilt nail varnish, splodgy designs and crushed nail pens as a result of sheer frustration are just a few of the horrendous connotations of the phrase 'Nail Art'. I'm a self proclaimed anti-artist. I hate the thing. Not because art is a detestable thing. It's solely because my attempts at any form of art turn out rather cataclysmal.
The glossy paged spreads in magazines enveloped by a myriad of prettily-painted nails do no more than to establish a Gaviscon-needing heart burn filled with enviousness. Frankly, it makes me rather glum. The ability to successfully create 10 mini-masterpieces has never been an accomplishment I can proudly claim. I can barely paint my right hand without an abundance of smudged nails and spilt varnish. Its beyond my coherent understanding as to how such intricate yet fascinating designs can be created without such dire consequences *cough* spilt nail varnish on cream carpet *cough*.
My area of expertise does, quite blatantly, not lie within the field of nail art. Art of any form to be precise. Unless you've popped along to Patrick from Bikini Bottom's rock for a cuppa for the most part of this post, your common sense will have kicked in by now; the shock that it may be, I did not create these nails. Conversely, these wonderful nails were the sole magical creation of Rachel, a fellow teen blogger who, at the age of 16, portrays a greater display of entrepreneurship than your average 25 year old, with the development of her nail art business; R Couture Nails.
Venturing into the world of fake nails felt rather reminiscent of the days when I used to wear the 1 day false nails found in your more than average child's cosmetic kit, which only further introduces the whimsical memories of sticky, bright eye shadows. The nails surprised me. In addition to feeling like Wolverine, I also developed a partial penchant for tapping my plastic-talons upon any likewise object. The consistent tapping of these talons felt all too rather sophisticated, conforming me to the mindset of a bored secretary.
In stark contrast to my self (and fatal) expectations, the appliance of the nails did not leave me with superglued fingers, ruined nails, nor an allergic reaction. The glue supplied was brilliant - whilst it wasn't reminiscent of the watered down PVA glue from primary school (paper
mâché
-ing I'm thinking of you) its also a great deal away from industrial strength super-glue, if we were to line the two up on a scale. Without proving excessively strong nor runny, the adhesive works incredibly well at retaining the strength and look of the nails. I applied the nails on the Wednesday afternoon of the half term just gone by, and they fought well until Sunday night whereby I had to (morosely) remove them. I'm pretty sure that the nails would have fought well against the daily challenges of life for another good few days.
In regard to the nail's themselves, I have no complaints. Due to requesting an image of my nails prior to creation, they were an excellent fit and little, if not any, filing was required to make them the perfect shape. The nail's were, as seen, absolutely delightful. The design, whilst remaining intricate and fascinating, did not conform to your stereotypical Cath Kidston theme but swayed into a profoundly greater style; without being excessively overpowering and in your face, they provided the ideal blend of 'prettiness' alongside practicality. Whilst tapping away at my iPhone screen became a rather difficult and frustrasting task, it took me a matter of seconds to file down the thumb-nails into the ideal, iPhone friendly shape.
They are a natural, and easy to manage length, that fortunately do not require you to constantly dig out daily grime from underneath your nails. They fit seamlessly into the nail bed; are quick to apply and the range of 12 nails provided gives you a greater range of nails to choose from to suit you.
Price wise, whilst the nails are not the cheapest in the market, they are far not the priciest. Coming in at 6 Euros (£4.95) in addition to 1 Euro postage if you live in the wonderful country of Ireland, or 1.50 Euros if you live in the rainy country that is Britain, the price is not too shabby. Whilst they are a great deal more pricey than Primark's falsies, these nails provide the lasting, strong and handmade qualities that Primark will never be able to live up too.
What do you think of false nails? Do your nail art attempts all too often prove as cataclysmal as mine do?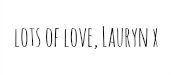 This months wonderful advertiser is Chloe from www.realityleaveslotstoimagination.blogspot.com! Her blog is absolutely increduble so I highly suggest that you pop over and say hello-she doesn't bite!
*I was gifted the false nails by RCouture nails for the purpose of review. No other compensation was recieved.